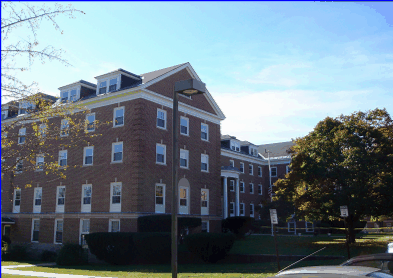 Our fine sponsors make these
viewings possible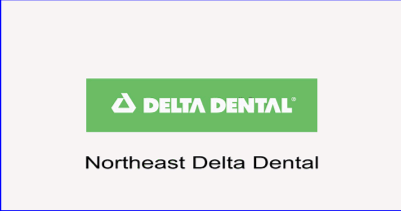 Before you spend big money on your school's fuel bill or change over to alternative fuel systems, see the video at Common Sense Heating. See how
Danville, Vt saved 75% with the right system. Don't buy the wrong one.

Members of The New Hampshire State Board of Education
John E. Lyons, Jr., Chairman
(At Large)
Fred Bramante (at large)
Helen G. Honorow (District 5)
Daphne A. Kenyon - (District 3)
Stephen R. L'Heureux (District 4)
Thomas Raffio (District 2)
William Walker (District 1)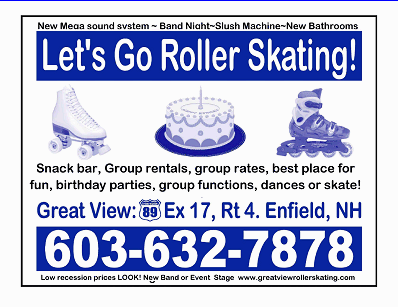 NEW HAMPSHIRE
STATE BOARD OF EDUCATION
STATE DEPARTMENT OF EDUCATION
101 PLEASANT STREET, CONCORD NH 03301
JUNE 9, 2010
9:00 A.M. - NON-MEETING WITH COUNSEL
AGENDA
I. CALL TO ORDER 9:30 A.M.
II. PLEDGE OF ALLEGIANCE
III. PUBLIC COMMENT
IV. OPEN BOARD DISCUSSION 9:45 A.M.
A. COMMON CORE STANDARDS
B. DISCUSSION OF NASBE DUES
V. SPECIAL PRESENTATIONS
A. 10:15 A.M. CITY YEAR NEW HAMPSHIRE PAULA SULLIVAN
B. 10:40 A.M. APEX PROJECT PAUL LEATHER/JOANNE MALLOY/SANTINA
THIBEDEAU/MCKENZIE HARRINGTON
C. 11:00 A.M. PUBLIC HEARING ED 507.50, READING AND WRITING TEACHER
AND ED 612.02, READING AND WRITING TEACHER PROGRAM
D. 11:30 A.M. PUBLIC HEARING ED 507.22, EDUCATION TECHNOLOGY
INTEGRATOR AND ED 612.19, EDUCATION TECHNOLOGY INTEGRATOR
PROGRAM
E. 12:00 NOON NH ENVIRONMENTAL LITERACY PLAN DR. SILVERBERG
F. 12:15 P.M. - DELAY IN FULL COMPLIANCE JUDY FILLION
1. CON-VAL HIGH SCHOOL
2. MARLBOROUGH ELEMENTARY SCHOOL; HILLTOP SCHOOL,
SOMERSWORTH; GROVETON ELEMENTARY SCHOOL; DAISY
BRONSON JUNIOR HIGH SCHOOL, LITTLETON; APPLETON
ELEMENTARY SCHOOL, NEW IPSWICH; NEW IPSWICH CENTRAL
SCHOOL; GREENVILLE ELMENTARY SCHOOL; LEBANON JUNIOR
HIGH SCHOOL; MASON ELEMENTARY SCHOOL
3. UNITY ELEMENTARY SCHOOL
G. 12:45 P.M. COMMISSIONER'S PUBLIC AND NON-PUBLIC SCHOOL
APPROVAL DESIGNATION REPORTS JUDY FILLION
H. 1:00 PM. UPDATE ON BLIZZARD BAGS JERRY FREW
2
I. 1:15 P.M. - NORTH COUNTRY CHARTER ACADEMY LISA LAVOIE
J. 1:30 P.M. - APPROVAL OF PROFESSIONAL PREPARATION PROGRAMS
RIVIER COLLEGE JUDY FILLION
K. 1:45 P.M. HEARINGS PAUL LEATHER
1. 1:45 P.M. STUDENT/SUNAPEE SCHOOL BOARD SB-FY-10-02-005
2. 2:15 P.M. STUDENT/FARMINGTON SCHOOL BOARD SB-FY-10-03 -
008 (SETTLED MATTER)
3. 2:25 P.M. STUDENT/KEENE SCHOOL BOARD SB-FY-10-02-007
(WITHDRAWN MATTER)
VI. LEGISLATIVE ISSUES PAUL LEATHER
A. ADOPT ED 315, HOME EDUCATION
B. REVISED OBJECTION RESPONSE ED 403, APPROVAL OF NONPUBLIC
SCHOOLS FOR ATTENDANCE PURPOSES; ED 404, NON-PUBLIC SCHOOLS
APPROVAL OF NONPUBLIC SCHOOLS FOR PROGRAM PURPOSES AND ED
405, APPROVAL OF A RECOGNIZED AGENCY FOR PROGRAM APPROVAL
VII. NEW DEPARTMENT BUSINESS
A. 2:30 P.M. ADEQUATE YEARLY PROGRESS (AYP) APPEALS DEB WISWELL
1. GRINNELL ELEMENTARY SCHOOL, DERRY
2. SOUHEGAN COOPERATIVE SCHOOL DISTRICT AND SOUHEGAN HIGH
SCHOOL, AMHERST
3. IBER HOLMES GOVE MIDDLE SCHOOL, RAYMOND
B. 3:00 P.M. COMMON CORE STANDARDS PUBLIC HEARING ON ENGLISH
LANGUAGE ARTS
VIII. NEW BOARD BUSINESS
A. PRIORITIES OF STATE BOARD
B. EDUCATION REFORM
IX. COMMISSIONER'S REPORT
X. OLD BUSINESS
XI. CONSENT AGENDA
A. MINUTES OF MAY 12, 2010 MEETING
B. TUITION AGREEMENT - HART'S LOCATION/BARTLETT SCHOOL DISTRICTS
XII. OTHER BUSINESS
3
XIII. TABLED ITEMS - MERRIMACK SCHOOL OF EXCELLENCE CHARTER SCHOOL
XIV. NONPUBLIC SESSION
` XV. ADJOURNMENT 4:00 P.M.

This is the full meeting of June 9th, 2010. It will be broken into parts soon.
The easiest way to view is to let it start, leave it to down load into your computer, then come back to it later. This will let you move back and forth in the film as needed, always remember, if you close out the film, the download starts all over again