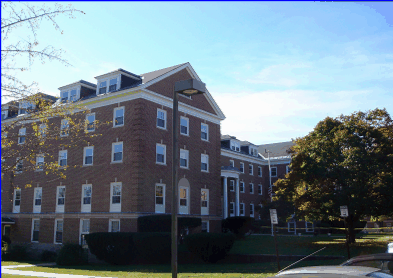 Our fine sponsors make these
viewings possible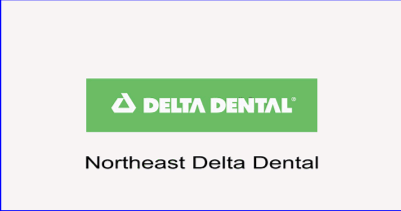 Before you spend big money on your school's fuel bill or change over to alternative fuel systems, see the video at Common Sense Heating. See how
Danville, Vt saved 75% with the right system. Don't buy the wrong one.

Members of
The New Hampshire State Board
of Education
John E. Lyons, Jr., Chairman
(At Large)
Fred Bramante (at large)
Helen G. Honorow (District 5)
Daphne A. Kenyon - (District 3)
Stephen R. L'Heureux (District 4)
Thomas Raffio (District 2)
William Walker (District 1)

This is the viewing of the
The August 11, 2010
New Hampshire Board of Education Monthly Meeting.

.The easiest way to view is to let it start, leave it to down load into your computer, then come back to it later. This will let you move back and forth in the film as needed, always remember, if you close out the film, the download starts all over again. or
Some browsers can down load the film with certain plugins and you then control the film with programs in your computer after that.
For full screen, use controls on right side of mouse.
Sound is disturbed by air conditioners in room.

The Meeting's Agenda is listed below

NEW HAMPSHIRE
STATE BOARD OF EDUCATION
STATE DEPARTMENT OF EDUCATION
101 PLEASANT STREET, CONCORD NH 03301
AUGUST 11, 2010
AGENDA
I. CALL TO ORDER - 9:00 A.M.
II. PLEDGE OF ALLEGIANCE
III. PUBLIC COMMENT
IV. OPEN BOARD DISCUSSION - 9:30 A.M.
V. SPECIAL PRESENTATIONS
A. 10:00 A.M. - UPDATE ON UNITY ELEMENTARY SCHOOL - ED MURDOUGH
B. 10:30 A.M. - PROFESSIONAL STANDARDS BOARD ANNUAL REPORT - JUDY
FILLION/KAREN SOULE
C. 10:45 A.M. - APPOINTMENTS TO PROFESSIONAL STANDARDS BOARD - JUDY
FILLION
D. 11:00 A.M. - APPROVAL OF TEACHER PREPARATION PROGRAMS - JUDY
FILLION
1. 11:00 A.M. - FRANKLIN PIERCE UNIVERSITY
2. 11:15 A.M. - SOUTHERN NEW HAMPSHIRE UNIVERSITY
3. 11:30 A.M. - UPPER VALLEY EDUCATORS INSTITUTE
E. 11:45 A.M. - HEARING - STUDENT/PITTSFIELD SCHOOL BOARD - SB-FY-10-04-
009 (WITHDRAWN) - PAUL LEATHER
F. 12:00 P.M. - HEARING - STUDENT/GOFFSTOWN SCHOOL BOARD (SETTLED) -
PAUL LEATHER
VI. LEGISLATIVE ISSUES - PAUL LEATHER
A. 12:15 P.M. - FINAL PROPOSAL FOR ED 507.50 AND ED 612.02, READING AND
WRITING TEACHER
B. FINAL PROPOSAL FOR ED 1102.01, ED 1120.05 (d)-(g) AND ED 1120.06(c)
DEFINITIONS AND PARENTAL CONSENT
VII. NEW DEPARTMENT BUSINESS
A. 12:30 P.M. - MONADNOCK REGIONAL COOPERATIVE SCHOOL DISTRICT PLAN
FOR WITHDRAWAL FROM SAU #38 - PAUL LEATHER
B. HINSDALE PLAN FOR WITHDRAWAL FROM SAU #38 - PAUL LEATHER
-2-
C. APPROVAL OF SCHOOLS WITH SOME COMBINATION OF GRADES 5-8 THAT
ARE NOT APPROVED AS MIDDLE SCHOOLS - ED MURDOUGH
VIII. NEW BOARD BUSINESS
A. PRIORITIES OF STATE BOARD
B. EDUCATION REFORM
IX. COMMISSIONER'S REPORT
X. OLD BUSINESS
XI. CONSENT AGENDA
A. MINUTES OF JULY 8, 2010 MEETING
B. DESIGNATION OF THE ASSOCIATION OF CHRISTIAN SCHOOLS
INTERNATIONAL (ACSI) AS A RECOGNIZED AGENCY FOR PROGRAM
APPROVAL
C. HOME EDUCATION ADVISORY COUNCIL - RENOMINATION OF MICHAEL
BENIK
XII. OTHER BUSINESS
XIII. TABLED ITEMS
A. MERRIMACK SCHOOL OF EXCELLENCE CHARTER SCHOOL
XIV. NONPUBLIC SESSION
` XV. ADJOURNMENT - 2:00 P.M.